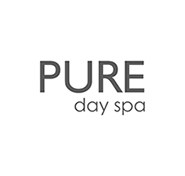 Soothe your mind
Relax your body & rejuvante your spirit...
Our Facilites room i.e. steam room and jacuzzi, will closed until further notice due to the COVID-19 virus
Here are the specific steps we're following to ensure the health of our clients and staff:
Our treatment rooms, equipment and instruments have always been disinfected/sterilized between clients. We are now additionally, disinfecting shared surfaces such as doorknobs, bathroom fixtures, and our concierge counter throughout the day.

Sanitizing supplies, including alcohol-based hand sanitizer, are available to clients and staff.

We have clear and frequent communication with our team to be aware of our policy updates, and to follow WHO instructions.

For the time being, we're discouraging hugs and handshakes, to keep us all extra-safe.
Mani OR Pedi special for only R199
(Includes Morgan Taylor nail paint)
OR
Upgrade to Gelish for only R100 more
(T&C apply, Valued at R410, approx. hour treatment, please bring open shoes to wear after the pedi to avoid smudging )
Mens pedi change paint to foot massage
BACK of BODY Massage R399pp
Our couples room can be booked for friends, couples, moms or daughters.
To complete the relaxing Spa experience, book for our full facilities ie. Jacuzzi & steam room.
Enquire about our full facilities ie steam room and sauna hot box.
Due to water restrictions, our Jacuzzi is unfortunately not in use until further notice.
Choose any 3 treatments

for only R790
Back, neck and shoulder massage (swedish, hot stone)
Express manicure
Express pedicure
Full body exfoliation
Express facial
Foot & lower leg massage
Indian head massage
Pure Day Spa uses only the best local and international skincare products in our facial treatments. We are stockists of Nimue professional skincare brand. Expect facial treatments that will rejuvenate, brighten and illuminate your skin. Click here for more on our professional brands or our other spa treatments.
Relieve stress and promote relaxation and well-being at our spa with our unique massage therapies. Our massage treatments include Swedish, Aromatherapy and Hot Stone, with our flagship signature treatment using various massage therapies, touches and techniques to restore balance in your body.
Treat your body to a smooth, youthful appearance with our relaxing body treatments in our stunning day spa facilities. Our Salt Glow treatment will improve the skins texture and bring back the rejuvenated glow to your skin. With our Relaxing and Hydrating Body Wrap, enjoy our enchanting cocoon to help you unwind, restoring balance and comfort to our body. Our Detox Body Wrap will cool and stimulate your skin, leaving it feeling smooth, softened and the senses awakened.
Spend a little more time with us and enjoy a complete spa experience tailored to restore our all-over sense of well-being.  Our package menu includes individual packages for ladies and gents, as well as couples options should you wish to enjoy an extended treatment in the company of a friend, family member or your partner.
What are you waiting for?